Since November 2011 Miesse Candies has been a staple of the Central Market Family. However, the history of the chocolate business and Market intertwine throughout Miesse's 145-year history boasting multiple downtown locations, sometimes at the same time.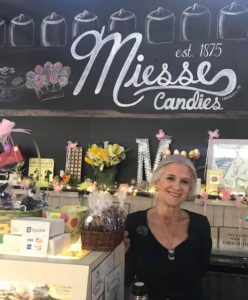 "Miesse started as part of a grocery store on Chestnut street with confections. Caramels and peanut chews, ice cream, but not chocolate," Said Tracy Artus, owner of Miesse Candies. Nowadays Miesse is known for using all-natural ingredients, such as pure vanilla, real butter, fresh cream, and real cocoa butter, unlike other confectionary-based chocolates. They still hand-dip their fruit and nut selections and serve local Pine View Dairy ice cream.
In 1878 Miesse moved to 48 N. Queen St. to open their first ice cream only shop. Over the years they had different locations with three or four shops all along Queen Street at one time. A 2006 fire devasted the company, closing the majority of shops and leaving many loyal customers wondering what had happened to their beloved chocolate company. Artus credits the Walton family with saving the business, plainly stating that without them there would be no Miesse Candies today.
After becoming a partner in 2010, Artus bought the company in 2011 becoming the first sole female owner. One of the first things she did was apply to have a stand in Central Market. By November 2011 Miesse Candies was back in Market.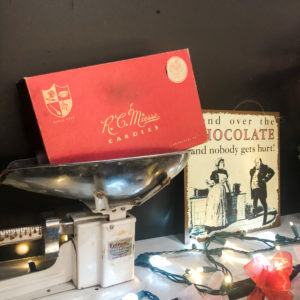 "Without our community having the love and those memories of Miesse we wouldn't be where we are today," said Artus. Those memories are what sets Miesse apart as a Lancaster staple. "My mother is from Lancaster City, my dad was in the Navy…they met at the USO, so whenever we could come back to visit my grandparents, she always had nonpareils in the candy dish and that memory is why I wanted to keep the candy going." Artus still has that candy dish today.
Now looking toward the future, Artus hopes the next owner of Miesse will continue the local traditions and share the same love for the local history behind the company.
"It is a labor of love. I'm so thankful for the community. I run the company because I wanted to save it so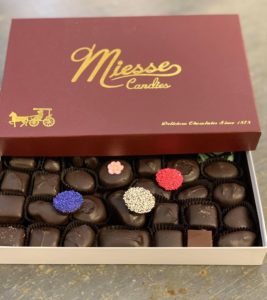 that I could give it back to the community," said Artus. "It is my hope that someone else will be able to take over Miesse and continue the tradition that we have had for 145 years."