Holidays at Market
November 13, 2020
Back to Normal!
The past two years have changed everything. Our holidays and gatherings were not the same. We hope this year you can safely gather with your friends and family. It's a nice return to normal. At Market, it brings us joy that we can host you again.
Thanksgiving Hours
It's turkey time! Come get your fresh bird and all the trimmings at Market for the most delicious Thanksgiving meal. Don't forget to get your fresh produce, sides, rolls, floral arrangements, and goodies while you're here too. The hours this year will be: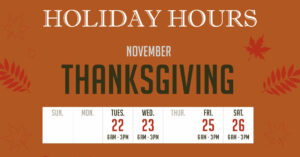 Tuesday, November 22, 2022, 6 am-3 pm
Wednesday, November 23, 2022, 6 am-3 pm
Friday, November 25, 2022, 6 am-3 pm
Saturday, November 26, 2022, 6 am-3 pm
Dressing up the Market
The Central Market Standholder Association will partner once again with LEADS to dress up the Market for the holiday season. The Market is already a special place, these decorations make it even more magical. Come and see the Market in its holiday best.
Mayor's Tree Lighting
On Friday, November 25, 2022, still around and enjoy your favorite Standholders during the Mayor's Tree Lighting. Standholders will be set up inside the Market and outside on William Henry Place.
Music on the Mezzanine
The Market Mezzanine is a fantastic location to take a selfie with the Market as your backdrop. But the mezzanine is also a wonderful place to see a performance from local musicians. Stop by on Saturdays in December and be entertained with musical delights.
Holiday Hours
This year Christmas and New Year's Day fall on Sundays. There will be no disruption to the Market's regular schedule. We will be open on Christmas Eve Day and New Year's Eve Day, in addition to Tuesday and Friday.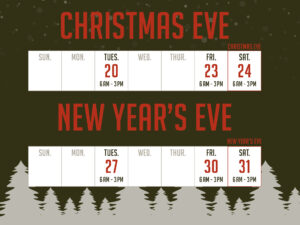 Tuesday, December 20, 2022, 6 am-3 pm
Friday, December 23, 2022, 6 am-3 pm
Christmas Eve, December 24, 2022, 6 am-3 pm
Tuesday, December 27, 2022, 6 am-3 pm
Friday, December 30, 2022, 6 am-3 pm
New Year's Eve, December 31, 2022, 6 am-3 pm