HOST A COMMUNITY TABLE AT MARKET
Open for Reservation by Organizations that
ALIGN

with

THE MARKET'S MISSION
As a Lancaster-based nonprofit, the Central Market Trust is committed to fostering a culture of community pride and to running a farmers market that is diverse and inclusive. One of the ways we advance this commitment is by providing a table at the Market for community groups to provide a free community service, build awareness, enlist support, and disseminate information.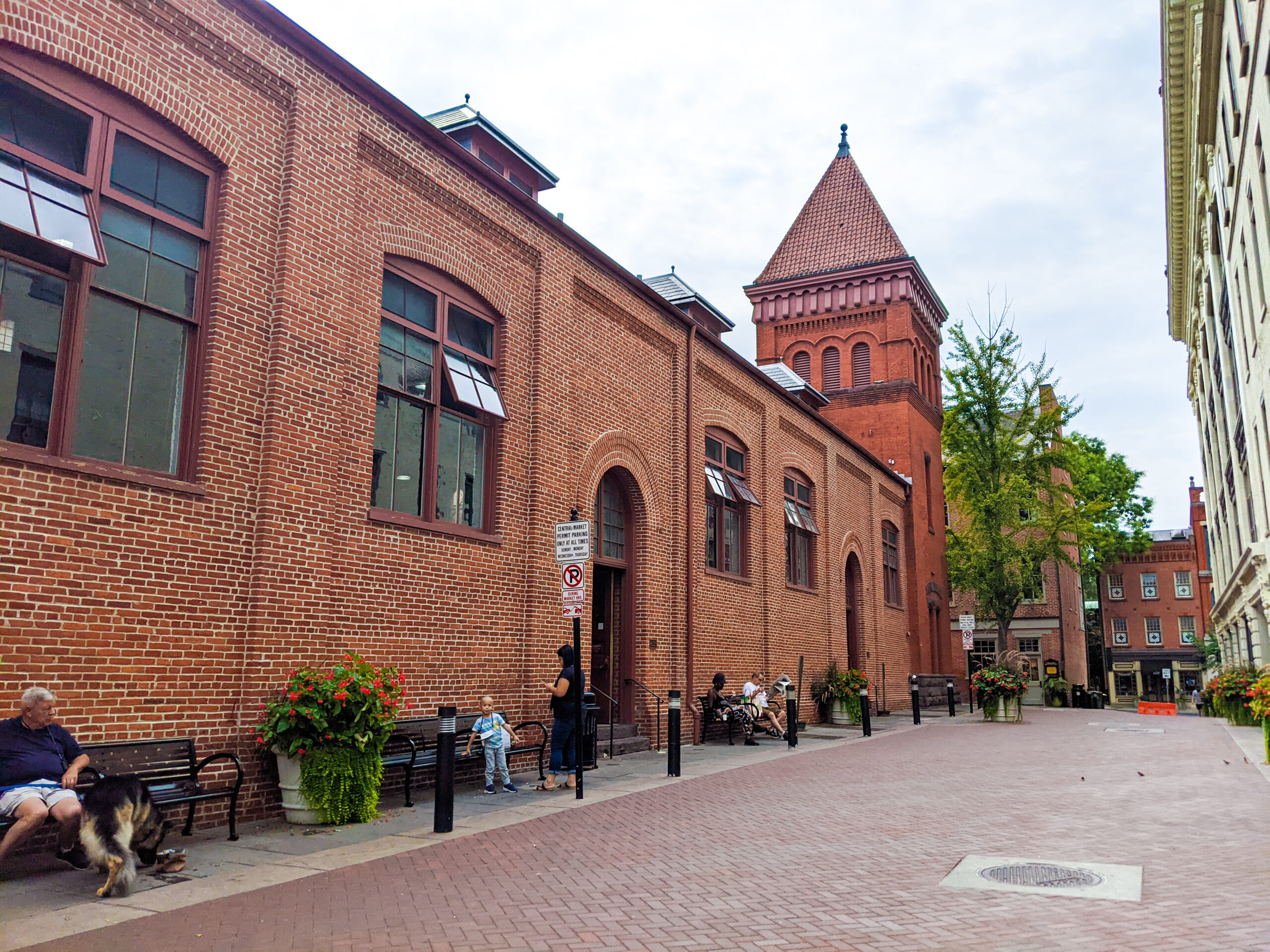 Community Table Guidelines
Broadly speaking, organizations that can use the Community Table are either Market sponsors and local nonprofits. We give priority to organizations whose mission aligns with:
Health and wellness
Food equity
Agriculture
And/or Lancaster City
Community Tables are available one time per month, for only one nonprofit at a time. The tables will be available from 10-2, and typically will be placed next to the After Market refrigerator.
All organizations seeking space at the Community Table must complete an application form. Staff will review all applications and promptly respond with approvals or rejections.
Acceptance is at the discretion of CMT staff and Board of Directors. If your application is approved, you'll be asked to ensure all representatives abide by the rules listed below.
The following rules apply to all users of the Community Table:
Businesses or organizations must be (or operate under the auspices of) legal entities registered with the state of PA, and all participants must be willing to e-Sign a Waiver of Liability and Hold Harmless Agreement.
Nothing may be sold at the Community Table; this includes food, clothing, services, and raffle or event tickets. Tables are only for information dissemination, collection of emails, and discussion/direct promotion. Organizations wishing to promote their commerce can provide cards or brochures with information on how to purchase their product or services outside of the Market (e.g., how to order online).
Food items may not be given away at the table. Other non-edible giveaway items are permitted.
Fundraising is prohibited at the Central Market.
Advocacy of political platforms, collection of personal information for political purposes or petitions, and all other forms of political action are prohibited.
No form of religious proselytizing or advocacy is permitted. Houses of worship may promote their businesses (e.g., a preschool) or programs (youth service groups) provided that the schools or programs are nonsectarian and open to all members of the community.
The organization's mission, materials, and items on display must be family friendly and should promote causes that are consistent with the Market's mission.
Environmental causes, recycling, composting, gardening, nutrition, health, and sustainability are especially good fits.
The organization must abide by the Central Market Trust's nondiscrimination policy.
The Market will promote your organization on social media prior to your attendance at Market. We ask that you cross promote the Central Market on your social media.
Organizations should ideally be based in or around Lancaster.
Organizations may attend no more than once per quarter.
Failure to abide by these rules may result in removal from the Market and refusal to offer space again in the future.
Reserve the Community Table
If you'd like to reserve the Community Table, fill out the form below AND download, sign, and e-mail the liability waiver to melissa@centralmarketlancaster.com
Thank you for your reservation request!
We will get back to you shortly. To be eligible, you will need to also send your completed liability form to melissa@centralmarketlancaster.com
Thank you for being a part of our community! 
See you at Market!