The time has come for work to begin on raising the new slate roof atop our beloved Lancaster Central Market, a project that would not have been possible without the incredible support of our generous community of donors.
We are working closely with the project team to ensure that it all runs as smoothly as possible, and are grateful for your patience. In an effort to help keep your Market experience as pleasant as possible throughout the project, we would like to share some details with you.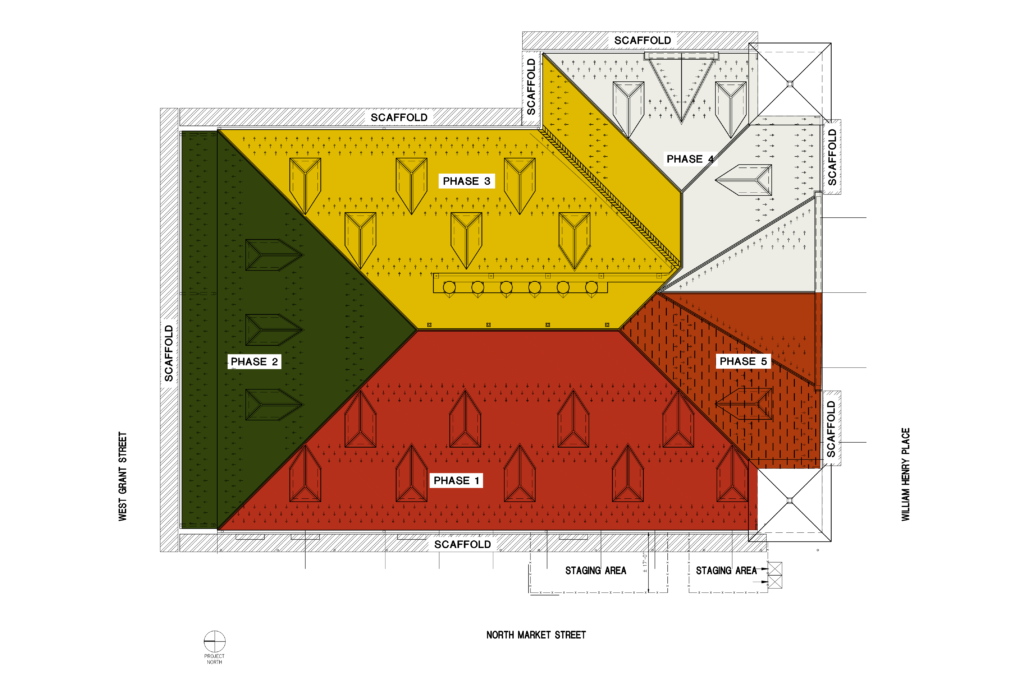 The construction project will begin Monday, August 20, with preparing areas both inside and outside of the Market House. Though construction work will be happening four days each week, Tuesdays will be the only Market day affected by active construction work. We are also pleased to share that each of Market's 13 doors will remain open throughout the duration of the project for ease of entry into and exit out of Market.
Our goal is to keep you as informed as possible throughout the duration of the project to ensure a smooth experience for the entire Market community. Again, we appreciate your patience, and hope to see you at Market soon!