Accessibility at Lancaster Central Market
Even though Lancaster Central Market's history dates back almost 300 years, we pride ourselves that customers have access to accessibility needs, so everyone can come and enjoy their shopping trip in our beautiful historic building in downtown Lancaster! Here is our list of where to park, enter and ways to navigate Market so your shopping trip is the best it can be when utilizing accessibility needs.
Accessible Parking
Each nearby parking lot or garage offers accessible parking. To see the full list of parking options, visit the Information page.
Closest Accessible Parking to Lancaster Central Market
Hager Parking Lots
Enter from Prince Street. Second Hager Lot available just around the corner on King Street.
Accessible Entrances
Although many of the entrances have a couple of steps, there are 2 entrances in the southeast corner of the building that are accessible without steps. One of the entrances includes an automatic door.
Tower Construction Update



Finishing out the Raise the Roof project, the two Market towers will have their terracotta tiles replaced this Spring. Work has started on the east tower.
On Tuesday, 4/4/2023, Door #2 in William Henry place will be closed to accommodate that construction. For that day only, Door #1 facing Penn Square will be the only ADA-accessible door available.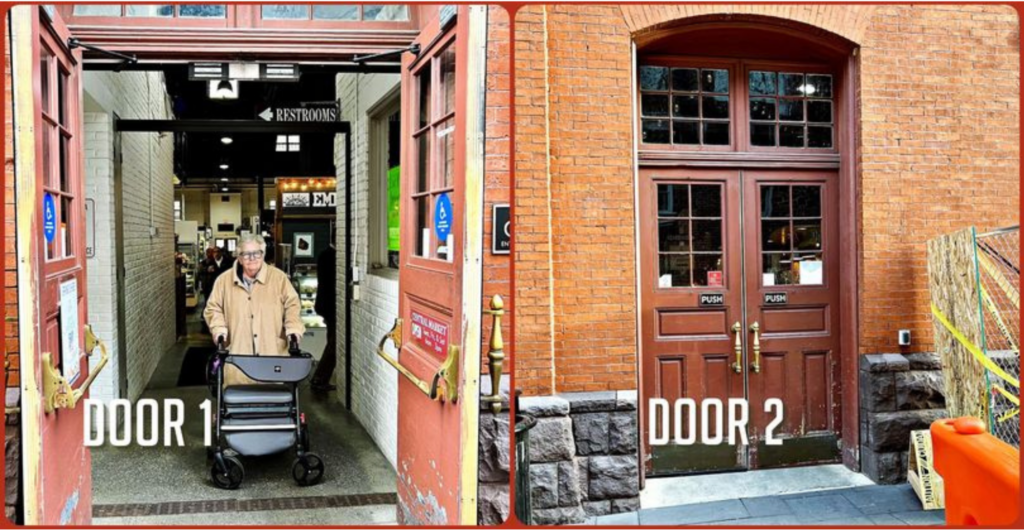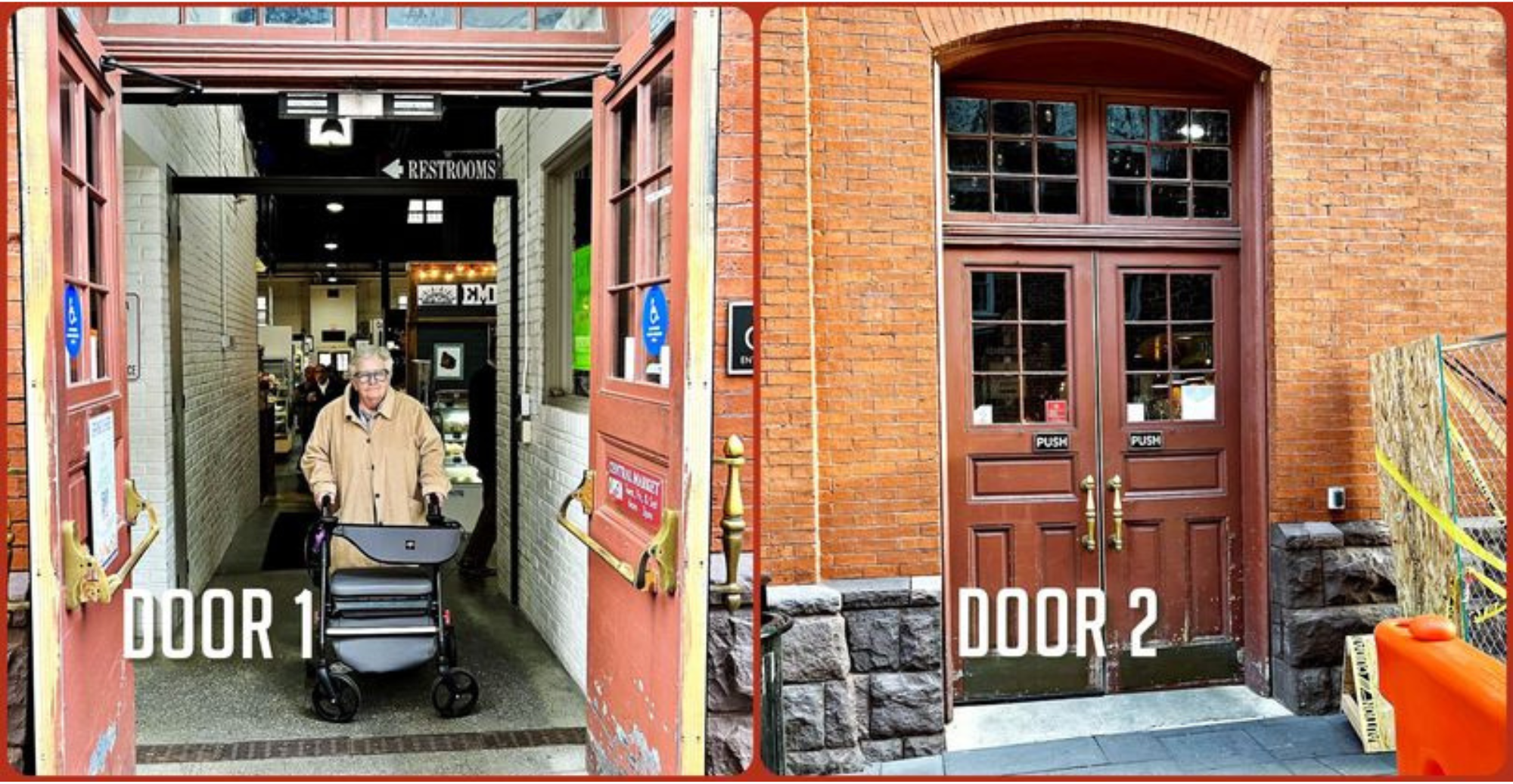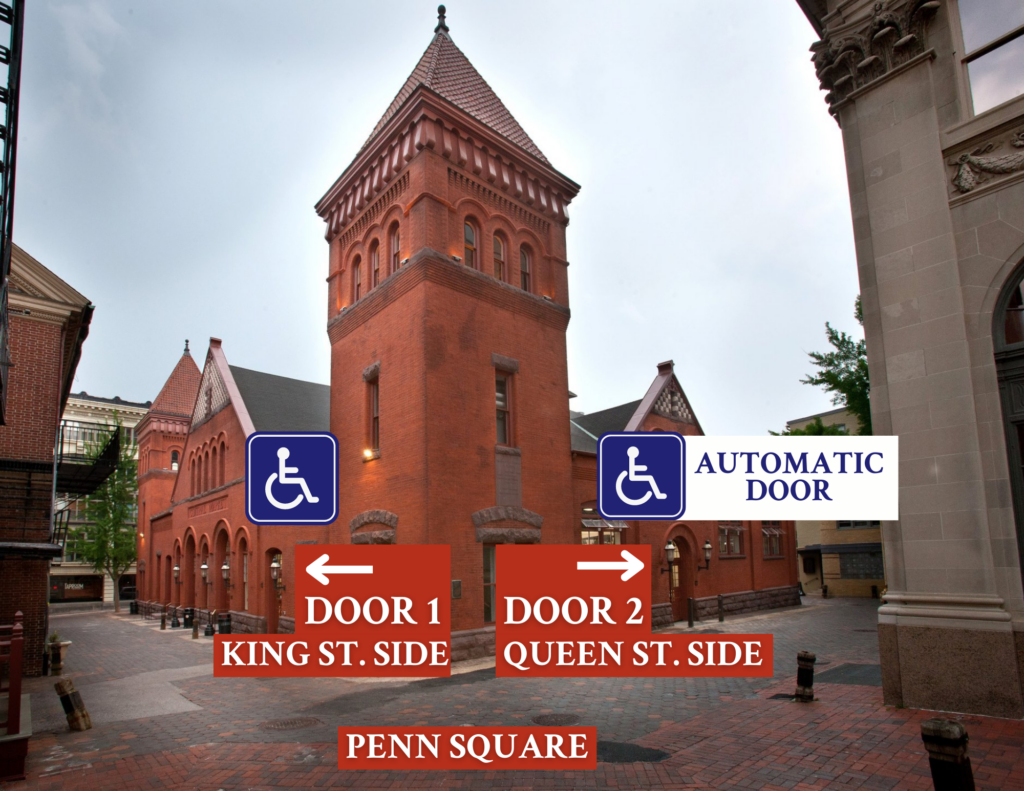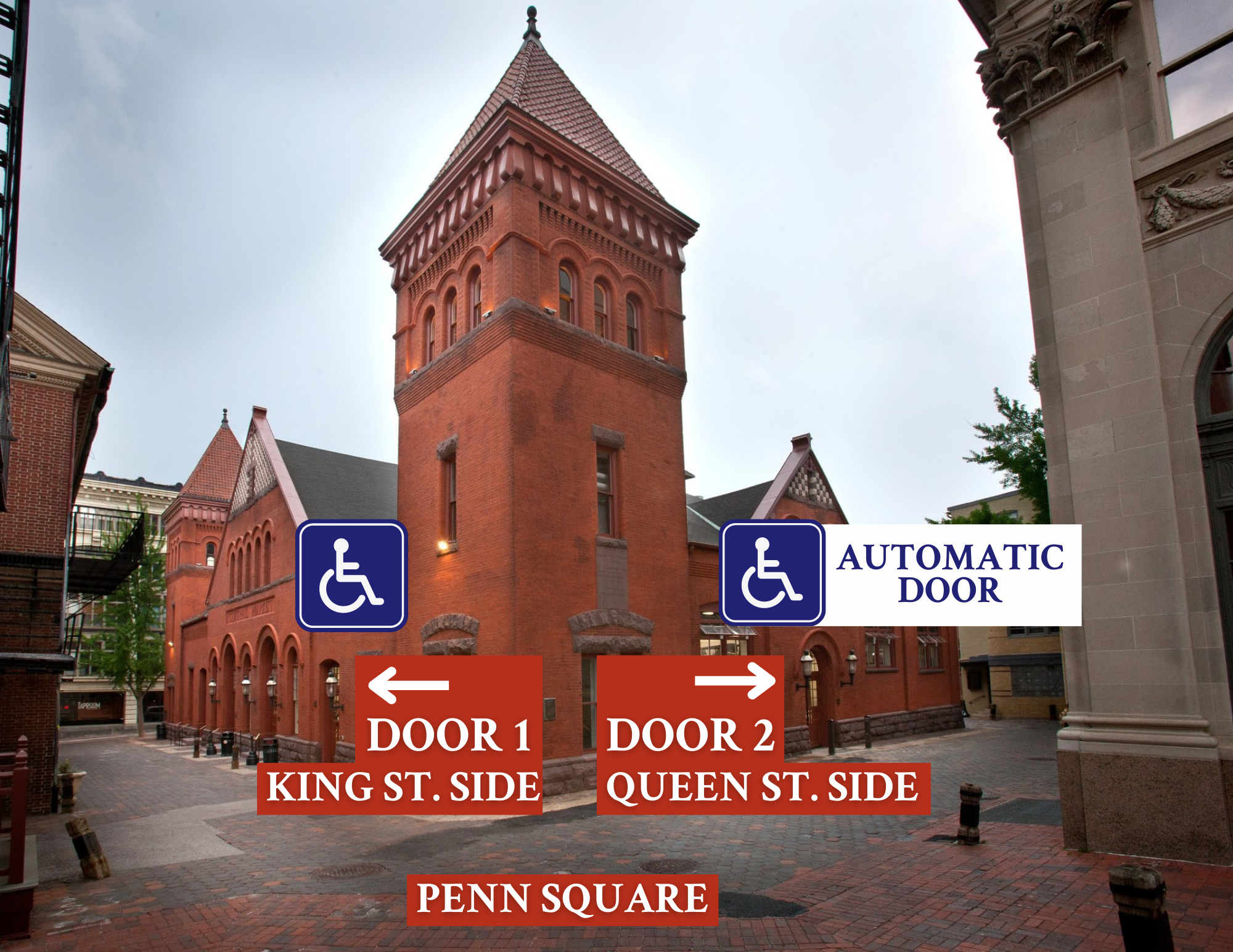 Accessible Shopping Experience
Our isles are welcoming and wide and all Standholders are located on the main floor of the Market! We also have an elevator in the southeast corner of the building if you'd like to enjoy a view of the Market from the mezzanine.
Restrooms are accessible on the main floor, in the southeast corner, near the automatic accessible door!
After shopping, you can enjoy one of the tables located on the south side of the building and take in the hustle and bustle of the Market, while enjoying your goodies from your trip. Please note that the tables are first come, first serve, and may not have availability.